Opening an Encounter (Patient Info Pre-loaded)
There are 3 different Methods for Opening an Encounter
Browse to find Patient in "Today's Admissions"
Click to Scan Barcode
Click to Search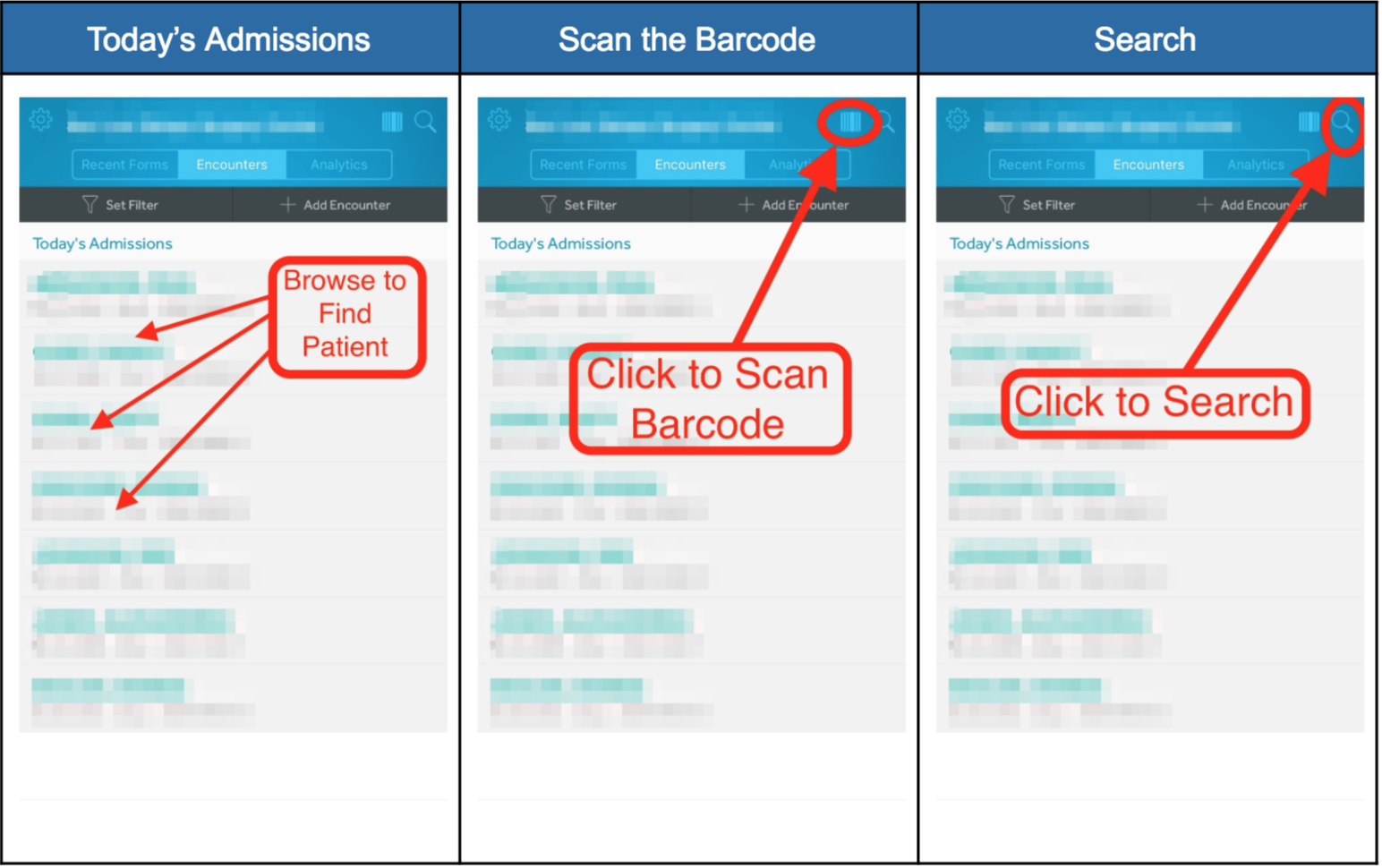 Creating an Encounter (No Patient Information Pre-loaded)
When Patient info is not Pre-loaded, an Encounter must be created. There are 2 methods to create and Encounter.
Scan the patient barcode to create an Encounter
On the home screen click on "+Add Encounter" and then Manually enter the Encounter Number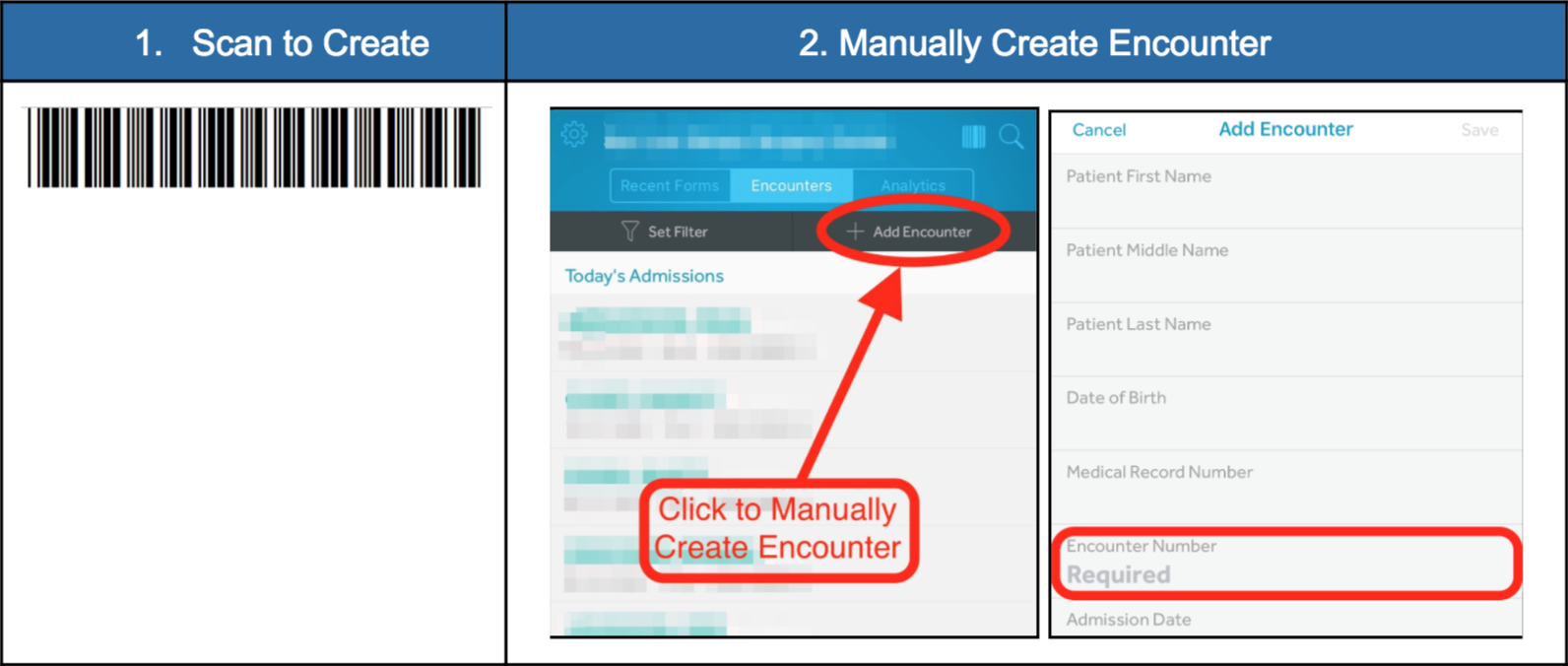 NOTE: An ENCOUNTER, also known as a "case" or a "procedure," is a term that refers to a unique patient visit. An encounter number, then, is a unique, non-repeatable number that identifies the case/procedure/encounter number.
GraphiumEMR Basic Lessons
(3) Changing Facilities within your Organization