Grab a Batch
2. Login with the username and password.
3. You will see this Default screen or "Home Page." All of the batches you are working will be visible here under the "Your Batches" tab.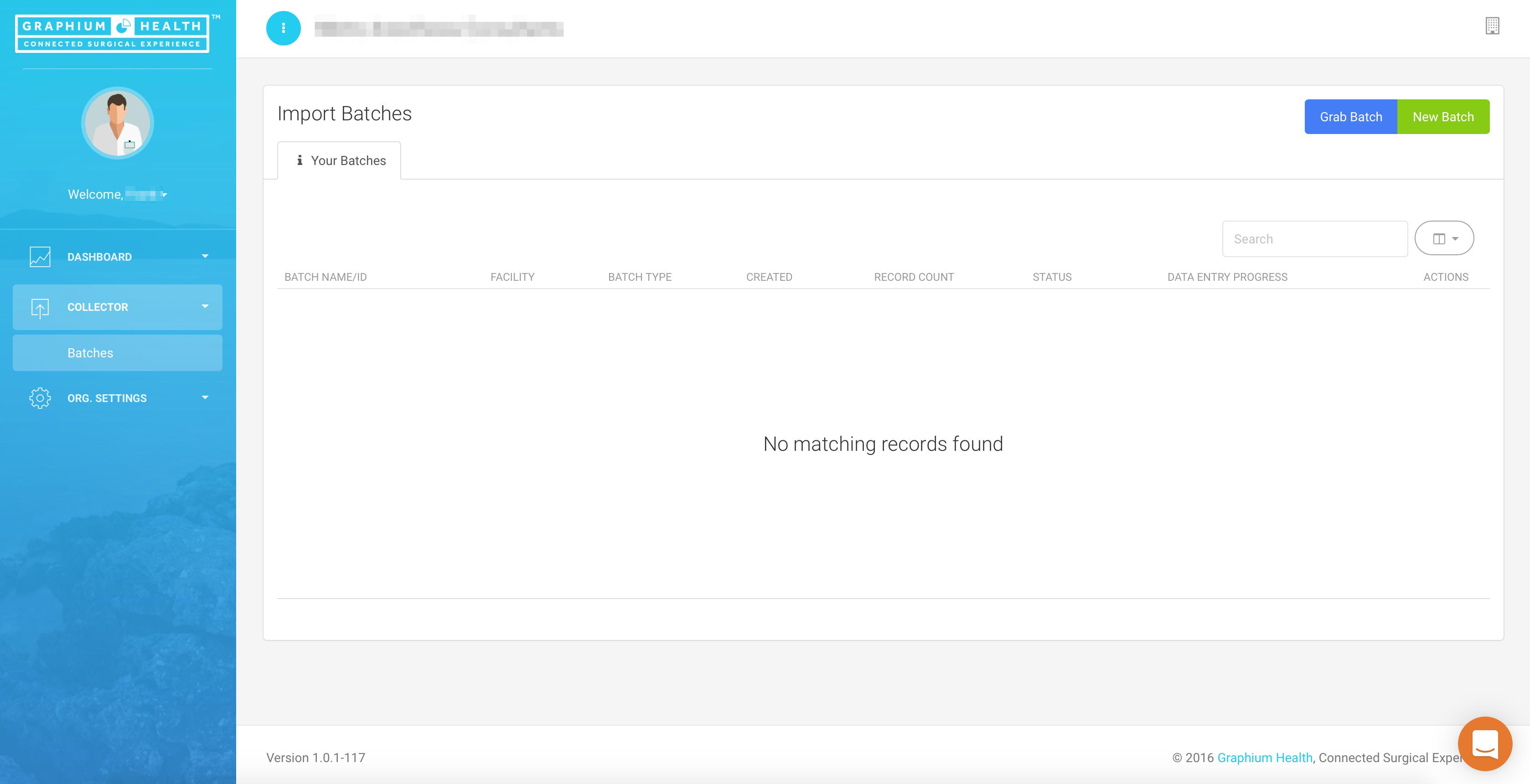 4. To begin data entry, click on the blue "Grab Batch" button in the upper right of the screen.
5. A popup will appear confirming you want to grab a batch.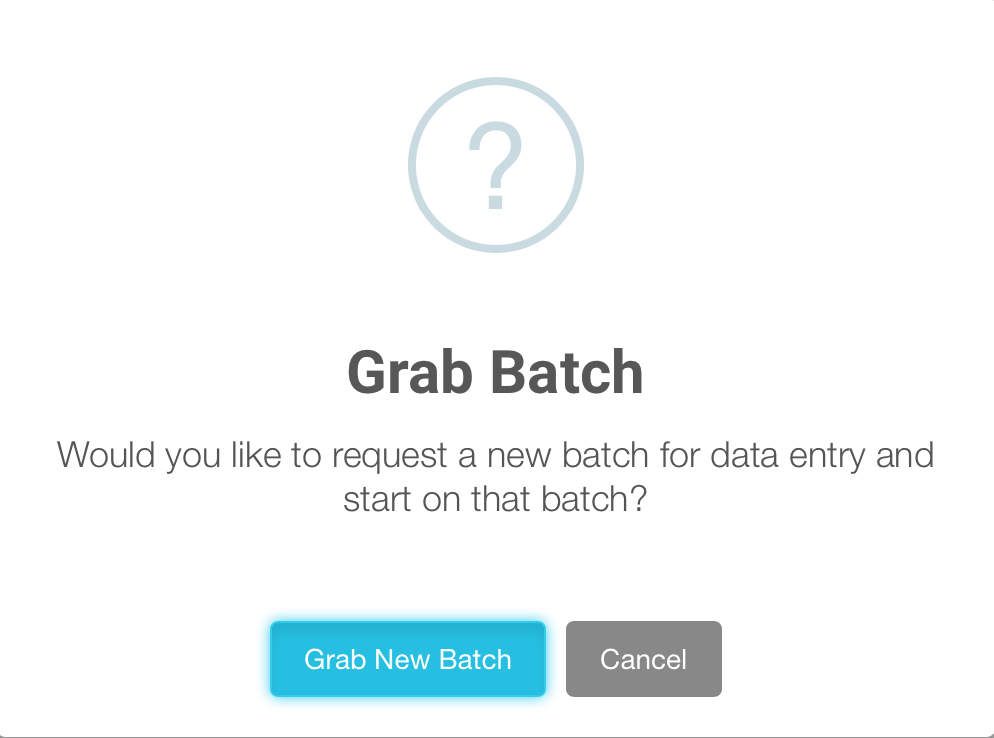 6. Click "Grab New Batch," and you will see the data entry screen, similar to below.