Do you have any canned reports?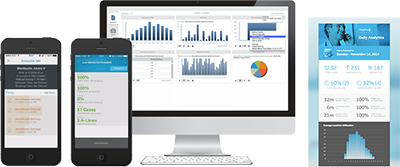 Yes. The foundational value of our platform is integrated, real-time insight for your directors and your providers.
We offer real-time anesthesia analytics in the following flavors:
1. Web-based, drillable dashboard
2. Automated, daily analytic emails
3. Individualized provider level report cards
We have over 30 stocked reports divided into productivity, efficiency, patient safety/compliance, location utilization, and chart completion. Call us for a complete list of available reports.
The reports are drillable, thus allowing you to compare surgeon, specialty, CRNA, anesthesiologist, facility, and location. Real-time, integrated intelligence has never been easier.