n the data entry screen, there are several collapsible areas representing different data categories:
Patient Information
Provider and Times
Clinical and Safety
Same Day Cancellation
Complications
Each of these data categories has a collection of input fields that correspond to the information handwritten on the paper form. Below is a brief outline of these categories.
1. Patient Information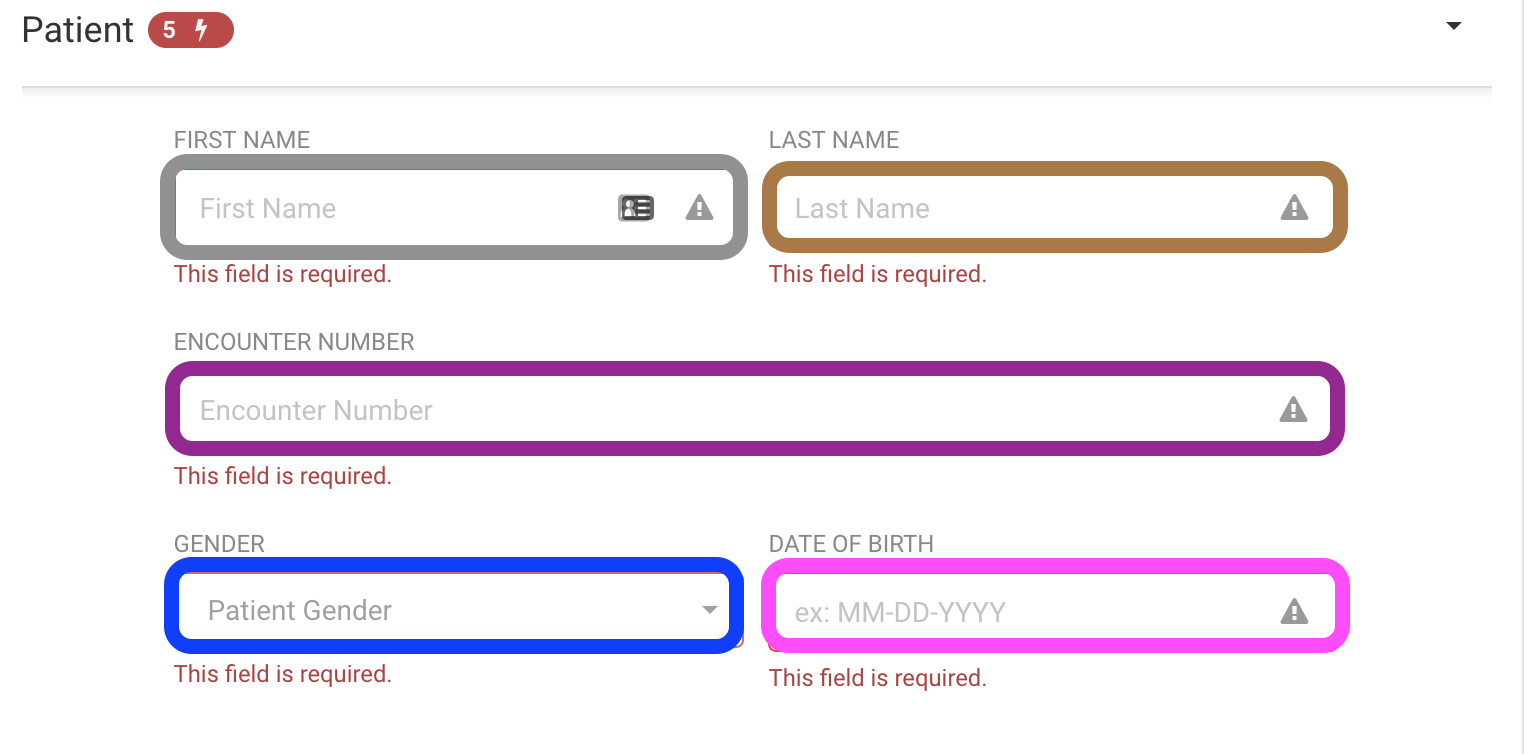 2. Providers and Times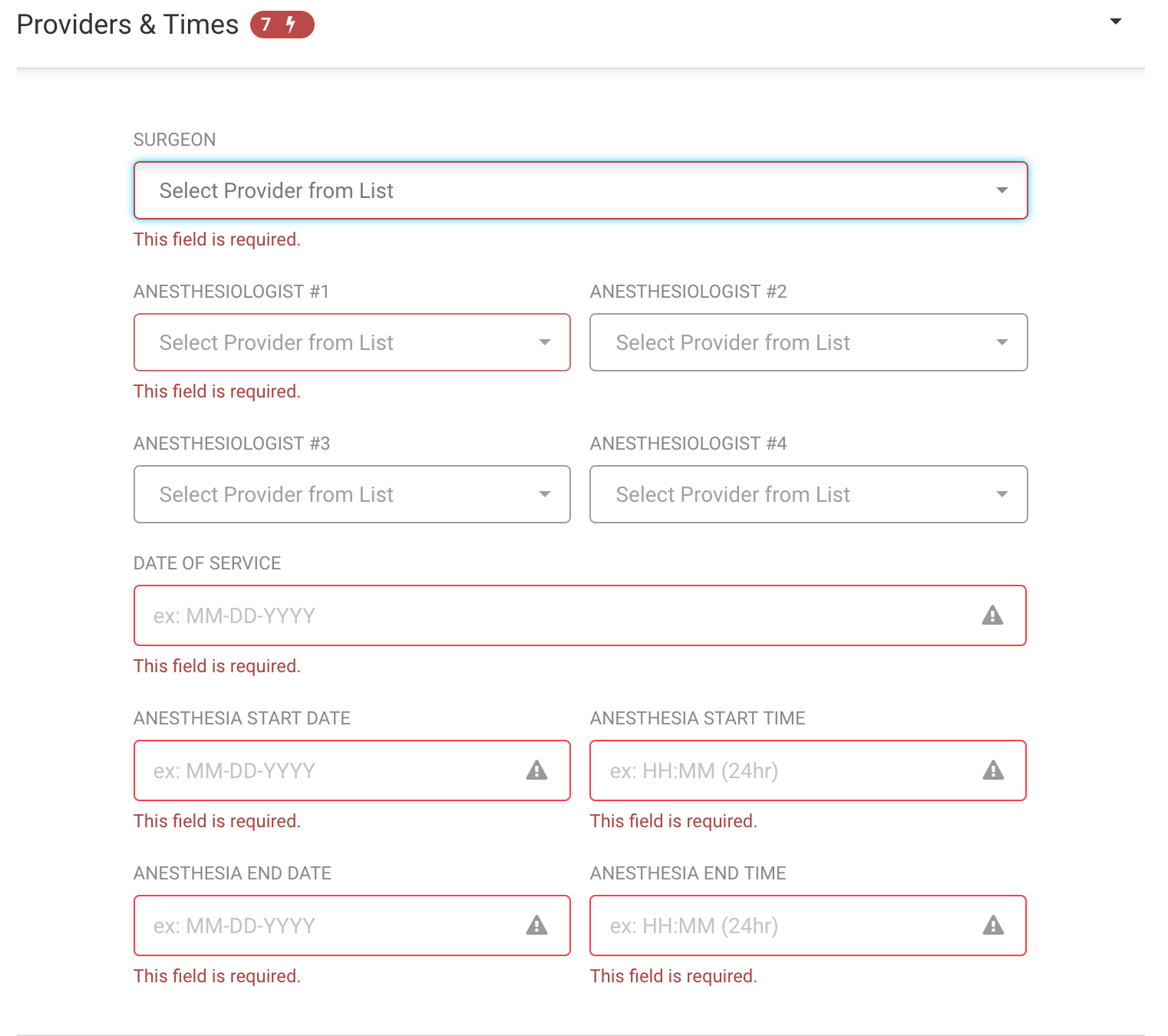 3. Clinical and Safety
4. Same Day Cancellations

5. Complications

Here are those same areas on the paper form.
1. Patient Information/Patient Sticker

2. Providers and Times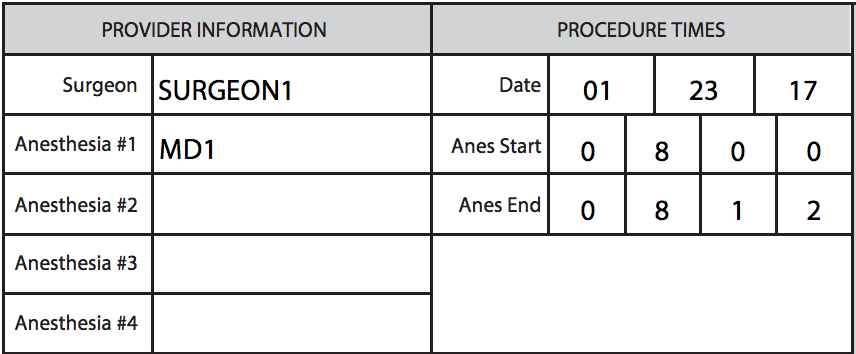 3. Clinical and Safety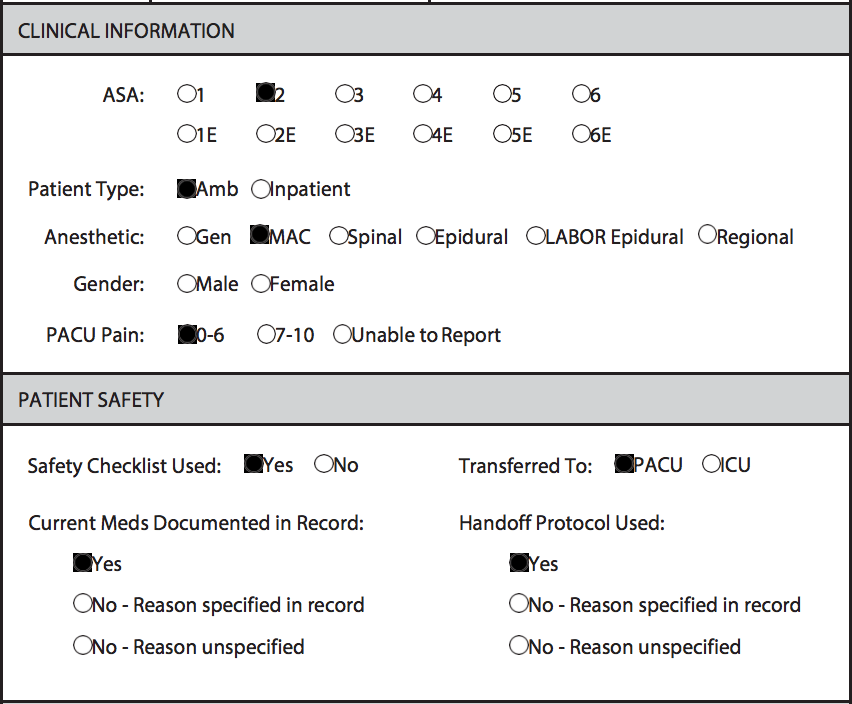 4. Same Day Cancellations
5. Complications